Looking for the perfect corporate gift that will leave your travel-loving employee jumping with joy? Look no further than a customized backpack! 
Corporate gifting is an art, and choosing the right gift can have a significant impact on employee satisfaction and motivation. Surprise your globetrotting team member with a personalized backpack that combines functionality, style, and thoughtfulness. Traveling employees are always on the go, and can always utilize a sturdy backpack that can support their adventurous spirit or daily commute.
In this blog post, we'll explore why customized backpacks make the best corporate gifts for employees who love to explore the world. Let's begin.
Benefits of giving customized backpacks as gifts
1. Boosts Employee Morale
Customized backpacks create a sense of unity among employees. This corporate gift demonstrates that employers value their staff's unique interests and passions beyond work, encouraging them to pursue their love for exploration while representing the organization simultaneously.
Backpacks are not only stylish but also highly functional. It provides convenience and practicality for employees who are constantly on the move. With its multiple compartments, they can easily organize their belongings and have quick access to their essentials while traveling.
By customizing the backpacks with your company logo or slogan, you can increase brand visibility wherever your employees go. It serves as a walking advertisement for your business and helps to build brand recognition.

Giving customized backpacks shows that you value your employees' hard work and dedication. It is a tangible way to express gratitude and acknowledge their contributions to the company's success.
5. Personalization Options
With customized backpacks, you have endless personalization options available – from choosing colors that reflect your company's branding to adding individual employee names or initials. To personalize the backpack further, you can add additional features like padded laptop compartments or USB ports for charging devices on the go. 

Tips for choosing the perfect customized backpack for employees
When it comes to choosing the perfect customized backpack for employees, there are a few key factors to consider.
1) Functionality: Choose bags that can hold all the travel essentials of the employees, while also offering organizational features such as extra compartments or pockets.

2.) Design: Opt for a backpack style that aligns with your company's brand and values. Choose colors that match your logo, select a sleek and professional look, with travel friendly design.

3.) Durability: Backpacks must be made from high-quality materials that can withstand daily use, and the rigors of travel, while lasting for years to come.
4.) Comfort:  Comfort has to be the priority when choosing a customized backpack for employees. Consider features like padded straps or back panels to ensure that wearing the bag is comfortable even during long commutes or travels.

5.) Customization: To make this gift truly special, personalizing each backpack with the employee's name, initials, or company logo to create a sense of ownership and pride when they use it.
In addition to the above tips, you can consider the employee's individual travel style when choosing the perfect customized backpack. Do they prefer to travel light or do they need a lot of space for their belongings? Choose a backpack that is the right size and has the right features for the employee's needs.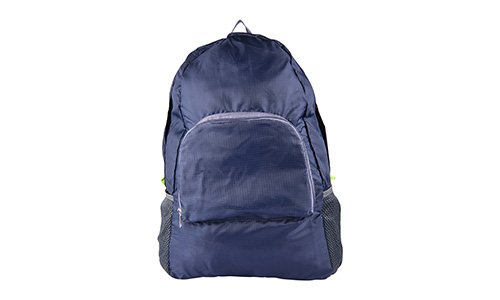 When it comes to corporate gifting, a customized backpack is the perfect choice for employees who have a passion for travel. It's not just a gift; it's a symbol of appreciation, practicality, and personalization. 
To make this gesture even more special and hassle-free, turn to AllThingsCustomized. We are your one-stop destination for the perfect customized backpacks for your travel-loving employees. With a wide range of options, including functionality, design, durability, and personalization, we ensure that your employees receive a gift that reflects your appreciation and leaves them happy. And here's an extra perk: when you choose to buy in bulk, you unlock significant discounts
Contact us now to get the quote!