In today's fast-paced world, where individuals are constantly on the move, we need reliable companions that can keep up with our active lifestyles. It's no wonder that backpacks have become an essential part of our daily lives. 
In 2022, the global backpack market reached a valuation of around 15.9 billion U.S. dollars, a number expected to nearly double by 2030. This growing demand presents a tremendous opportunity for businesses to leverage backpacks as a means to enhance brand visibility, expand their reach, and promote their brand effectively.
By incorporating your company's logo, branding message, or slogan into a captivating design, you can create a lasting impression on anyone who encounters it. The more people see your logo, the more it sticks in their minds. The continuous exposure of customized backpacks might pique curiosity, leading individuals to seek more information about your business and potentially become your customers.
Let us understand in detail what makes custom logo-printed backpacks a good promotional item for your brand.
Advantages of Logo-Printed Backpacks
Brand Recognition On The Move
Logo-printed backpacks offer a significant advantage by effectively promoting your brand on the go. When individuals wear a backpack featuring your logo, they become unintentional mobile advertisers for your brand. 
The visibility of your logo on the backpack increases the likelihood of brand recognition  among people who see it. If the backpack's printing resonates with individuals, they are motivated to engage in conversations about both the backpack and your brand. This presents an excellent opportunity to boost brand promotion, and reach new customers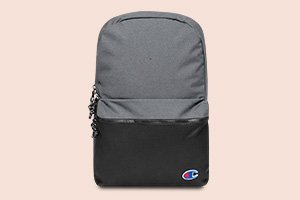 With their ability to carry heavy loads and serve a multitude of purposes, backpacks have become a go-to choice for individuals worldwide. Whether it's carrying school supplies, work equipment, travel essentials, sports gear, or even personal belongings, backpacks are there to meet every need.
Given the practicality and distinctive usage, logo-printed backpacks make a more memorable and impactful impression in comparison to traditional promotional items like pens or notepads, etc. With every use, the personalized backpack becomes a powerful reminder of your brand and sets the stage for meaningful connections.
Backpacks are typically crafted from sturdy materials and designed with reinforced stitching, sturdy zippers, and strong straps, to endure daily use and handle heavy loads. When you personalize the backpacks with your logo and brand message, you ensure that your logo remains visible and impactful for an extended period.
When you are printing logos, it is wise to choose backpacks that are high-quality, waterproof, compressible, and can withstand the test of time. Durable backpacks will ensure that your investment yields maximum returns, enhancing brand exposure and expanding your reach.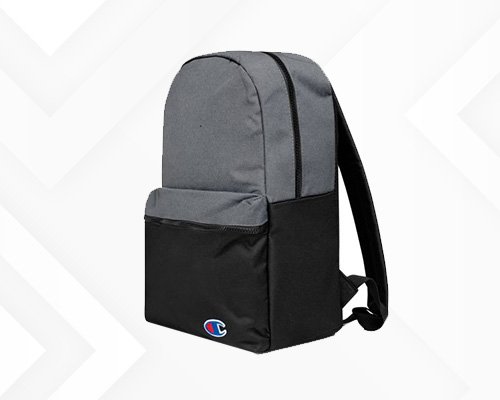 Perfect Giveaway For Networking
Logo-printed backpacks serve as excellent gifts during networking events hosted by your company, such as exhibitions, campaigns, sales events, trade shows, seminars, and more. They provide a fantastic opportunity to establish new connections and create networking opportunities.  
When someone receives a useful and cool backpack to carry their things, they feel special and acknowledged. Every time they'll use the backpack, they'll see your logo and it'll remind them of you, fostering positive brand recall.
Best Reward For Employees
Recognizing employees with meaningful rewards is a great way to boost employee retention. When employees receive logo-printed backpacks as rewards or5 welcome gifts, it shows that they are valued and recognized by the company.  
Providing logo-printed backpacks fosters a sense of belonging and unity among employees. When employees proudly wear backpacks with the company logo, they become walking advocates for the business and generate positive impressions in the minds of others.
In comparison to any other mode of advertising, investing in custom logo-printed backpacks is a cheaper, more practical, and effective way to promote your brand. When more people carry the backpacks, your company gets more free advertising, getting more visibility than what you paid for them. 
The best part is that most vendors can produce backpacks in large quantities to lower the cost, allowing companies to promote their brand in a powerful and cost-effective way.
At AllThingsCustomized, we are well-equipped to efficiently scale up the production of custom logo-printed backpacks to meet large quantity demands while maintaining lower costs, without compromising on the quality. With our commitment to superior craftsmanship and attention to detail, we ensure that your logo stands out on each backpack. Choose AllThingsCustomized as your trusted partner in elevating your brand visibility through personalized backpacks!